The City of Hoisington provides a Burn/Compost Site as a place to dispose of grass, leaves, or tree branches. This site is located at 150 NE 100 Road. This site is only available for use by residents of the City of Hoisington.


The Burn/Compost Site is open seven days a week 24 hours a day.

The following rules and regulations apply when using the City of Hoisington Burn/Compost Site:


Only clean composting material is allowed: grass, leaves, garden waste, brush, and tree limbs.

No construction/building material of any kind, including lumber, shingles, metal, paper products, insulation, wire, etc.
Violation of the above rules are punishable by a fine of $25.00 to $500.00


24 Hour Emergency Contact
City Power Plant
(620) 653-4675
or Dial 911

Compost Permit #0767

Tree and Brush Permit #06-96-004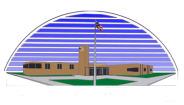 Questions / Concerns
Please Contact:

City Hall
109 E. 1st
Hoisington, KS 67544

(620)653-4125
*********************
Power Plant

160 S. Pine
Hoisington, KS 67544

(620)653-4675