The City of Hoisington and its staff are proud to serve the residents of Hoisington. As a full-service organization, the City is able to provide its citizens and customers with a high quality of life. While the City is fortunate to have numerous partners that help make Hoisington a great place to call home, the organization would be remiss if it did not recognize the dedicated public servants that are City employees. The City's staff takes pride in providing excellent service to the community. City employees help to deliver water and electricity to customers while disposing of solid waste and wastewater as necessary.

These individuals are a part of the community and they work hard to protect their friends and neighbors from harm. If Hoisington's residents ever fall into harm's way, the City personnel will rush to provide assistance. The staff also maintains the transportation infrastructure necessary for assistance to reach those in need. If you have had the opportunity to enjoy Hoisington's great parks or visit a loved one at the City cemetery, you have seen some of the amenities our staff is proud to provide.

For more information about the City's various departments, please click on the links below: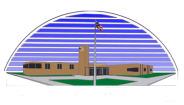 If you are struggling to find information regarding a particular department, please contact the friendly staff at Hoisington's City Hall.

City Hall is located at 109 E. First St. in Hoisington. You can also reach our staff at (620)653-4125.

City Hall is staffed on Monday through Friday from 8:00 AM to Noon and from 1:00 PM to 5:00 PM.

If you need assistance after hours or would like to send an email, please send an email to Jonathan Mitchell by clicking on this
link
.