Commerce

Hoisington is fortunate to have two business advocacy organizations. The Hoisington Chamber of Commerce and Hoisington Main Street work hard to develop and boost our business environment. For more information on the Hoisington Chamber of Commerce click
here
.
For additional information on Hoisington Main Street contact one of its board members.
Economic Development

Hoisington continues to work hard developing its local economy. Whether through support of existing businesses or the attraction of new businesses, there are always numerous partners helping out. The City of Hoisington works with the Hoisington Chamber of Commerce and Hoisington Main Street enhance our business environment. As a community, Hoisington has a number of incentives available for growth and development. These incentives can be found at the following link: Incentives.


Education
Hoisington residents enjoy one of the best public school districts in the state of Kansas. For more information on USD 431 click
here
.
History

Hoisington is a great community with a bright future and storied past. To learn more about the history of Hoisington click
here
.
Lodging and RVs

Hoisington has excellent lodging accomodations for visitors. Whether you are looking to explore for a few days or plan to stay a few months, there are options in Hoisington. We also have facilities for RVs. Please check out information on our lodging and RV facilities at this
link
.
Medical Care

Hoisington is home to some excellent medical care facilities. Clara Barton Hospital and Clinics are located in Hoisington. For more information on Clara Barton Hospital and Clinics click
here
.


Hoisington is also the professional home to two gifted surgeons at Clara Barton Surgical Services and Clara Barton Hospital. The community is also home to Clara Barton Specialty Outreach Clinic, two chiropractic clinics, two dentists, an optometrist, the Hoisington Veterinary Hospital, Cardinal Pharmacy and numerous other health-related service providers. For more information about these service providers click here.



Places of Worship

Since Hoisington's inception, religion has played an important role in the lives of its residents. Find a house of worship that is right for you by clicking
here
.
Recreation

Hoisington has excellent recreational resources. It is home to three outstanding parks and a state of the art activity center. For more information on recreational programming, check out the Hoisington Recreation Commission's Facebook Page.


Restaraunts and Food

Hoisington has a number of options for food. If you are interested in stopping in for a bite, you may find something you like at this
link
.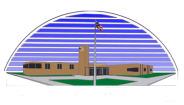 Hoisington, Kansas
Established in 1886
Population (2010 Census)
2,706

Elevation
1,847 feet

Hoisington lies on the southern edge of the Smoky Hills region of the Great Plains. Blood Creek, which flows east into nearby Cheyenne Bottoms, passes immediately south of the city. The center of Hoisington is approximately 5.5 miles (8.9 km) northwest of Cheyenne Bottoms by road. Located at the intersection of U.S. Route 281 and K-4 in central Kansas, Hoisington is roughly 12 miles (24 km) north of Great Bend, the county seat, 105 miles (169 km) northwest of Wichita, and 234 miles (376 km) west-southwest of Kansas City.
According to the United States Census Bureau, Hoisington has a total area of 1.2 square miles (3.1 km²), all of it land.