The Utility Billing Department is responsible for accurate and timely electric, sanitation, wastewater and water billing.

In addition to accepting payments, the utility billing staff can handle questions about your bill or request for service installation and disconnection.

The Utility Billing Department is located in the Hoisington Municipal Building at 109 E. First St. in Hoisington. Payments can be made in the office, online or at one of our drop box locations. The utility payment drop boxes are located in the alley to the west of City Hall or at the Utility Billing Office outside of normal business hours.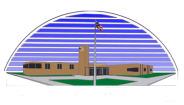 Contact Utilities:

Email


109 E. First St.
P.O. Box 418
Hoisington, KS 67544

Phone: (620)653-4125
Fax: (620)653-2767

Hours:
Monday through Friday
8:00 AM to Noon
1:00 PM to 5:00 PM